Maison Chic's Bridal Salon is a private, comfortable and well-appointed fitting room with space for the bride and four of her guests. Here, everyone can experience chilled refreshments while the bride looks for the gown of her dreams. One of our professional consultants will assist you as much or as little as you'd like during your dress search. Our goal is to be as accommodating as you'd like us to be, as well as provide the best try-on experience that every bride hopes for!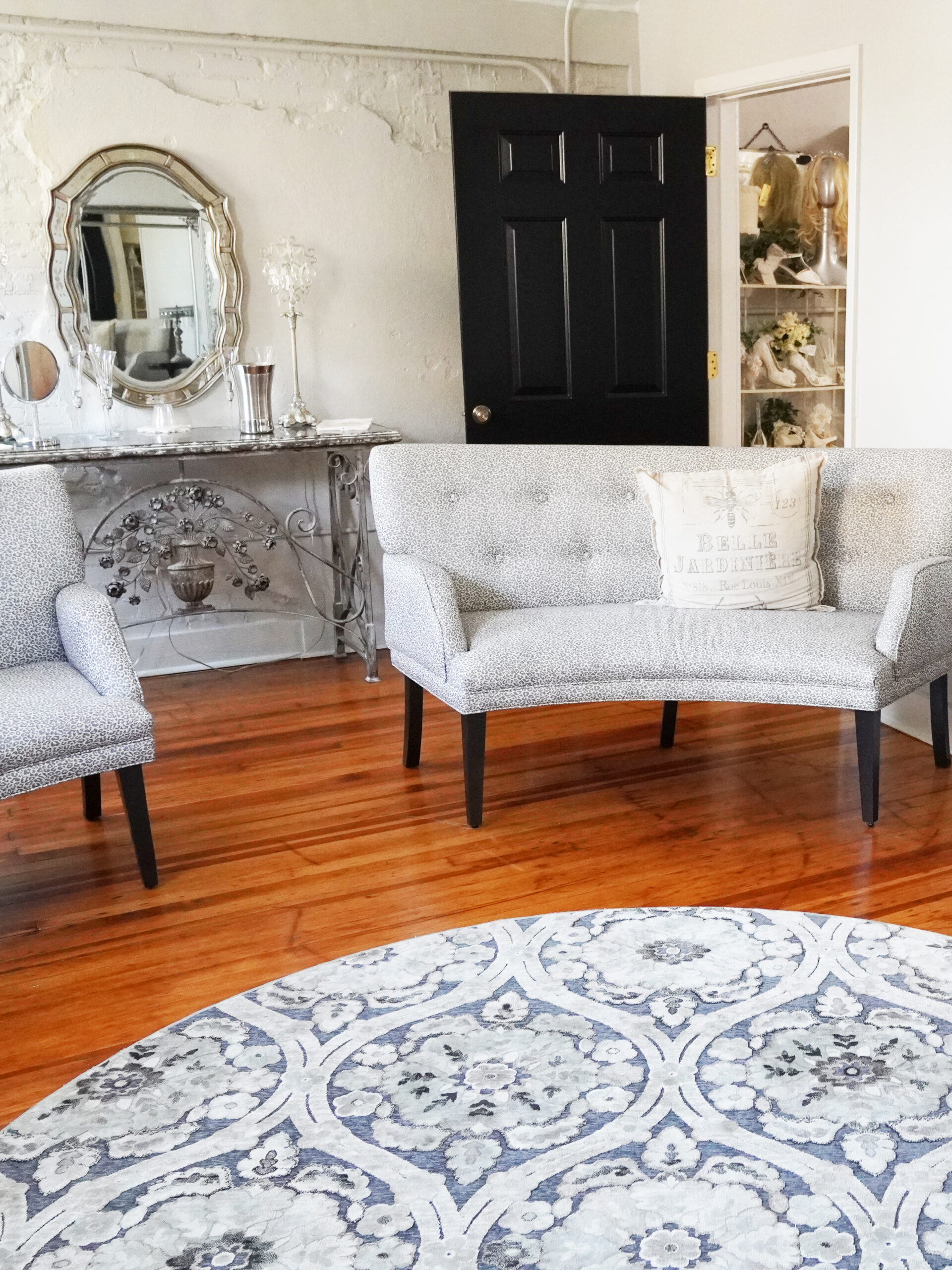 The bride-to-be requests her appointment time and confirms the date and time with the consultant, at which time the consultant will verify the number of guests (no more than four) and if they would like complimentary champagne during their appointment.
Our bridal consultant will request that the bride-to-be fill out the online Questionnaire to provide a more stream-lined and personalized appointment.
Before the appointment, our bridal consultant will pull 4-5 gowns for the bride-to-be to try on based on her budget and style/silhouette preferences as indicated in the questionnaire.
The bride-to-be and her guests will arrive to refreshments – either chilled water or chilled champagne.
During the appointment, our bridal consultant provides attentive, personal service to the bride-to-be, including assisting her in selecting additional gowns to try on, all while taking note of her favorite gowns.
Our consultant will also suggests veils, accessories, jewelry and shoes that will be complementary to her selections
Our consultant will explain the Maison Chic Bridal Program discounts with purchase of her gown for her and her entire bridal party, as well as the Mothers-of-the-Bride and Groom.
After the bride-to-be makes her final selection and does not purchase off-rack, our consultant will take the bride's detailed measurements so that the gown can be ordered as close to her measurements as possible based on guidelines provided by the manufacturer.
Book Your Appointment With Maison Chic